Blackbeard's Too (aka "Toos")
Celebrating 15 Years in Ingleside, Texas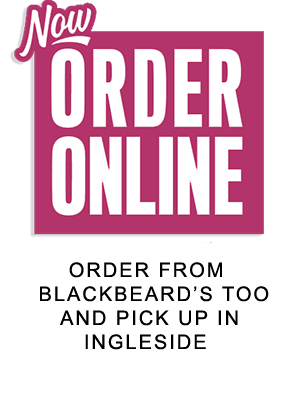 Fifteen years after opening Blackbeard's on the Beach, the late Steve Bonillas opened his second restaurant, this one in Ingleside -- Blackbeard's Too. Like our North Beach location, Blackbeard's Too is housed in an older building with a distinctive personality, vibe and history.
Blackbeard's Too, which was soon dubbed "Toos" by the locals, has an Austin vibe and is home to a variety of unusual art, from mysterious mermaids to chatty speckled chickens.
The menus at both locations are similar, although each offers a few unique menu items. Like our North Beach restaurant in Corpus Christi, Toos offers a wide range of delectable menu items to please the palates of even the finickiest diners. Seafood, steaks and comfort food are our specialties.
Toos also serves All-You-Can-Eat Fried Shrimp on Saturdays.
Our staff at Toos is always looking for an inventive drink or a tasty new dish and takes great liberty in concocting creative items, something the owner encourages. Being a smaller venue gives Toos more leeway, and the patrons love it when something unexpected comes out of the kitchen for sampling and input. When one regular customer suggested trying "fried catfish chips," our cook produced them within minutes, and those lucky enough to be in the house that night loved them.
Patrons can enjoy music at Toos Thursday – Saturday nights.
Birthdays, Special Events & Catering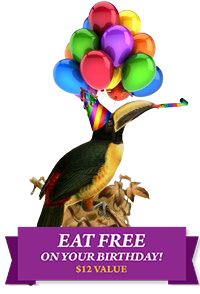 EAT FREE ON YOUR BIRTHDAY!
That's right. You can eat free at either Blackbeard's location on your birthday. $12 value. No strings attached.
Gift Certificates - Get one for a friend!
WE HAVE GIFT CERTIFICATES
Our gift certificates are available in $20, $30, $50 and $100 values. They make an excellent gift for any occasion. Get one for a friend. Grab one for yourself.
Daily Drink Specials
Stop by to enjoy one of our daily drink specials! Follow us on our
Facebook
page for our daily drink specials.